14 November 2016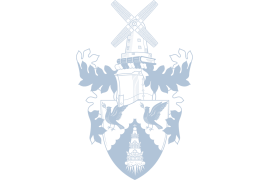 1st XV v Sir Thomas Rich's
Won 45-3 After a 3 week break from rugby KGS 1st xv returned to action away in Gloucester at unbeaten Sir Thomas Rich School. After losing their last fixture against Blackrock College Dublin, it was important KGS started well. Centre Conor Doherty was in top form and created and early opportunity for fellow centre and Captain Aaron Reed to open the scoring. Sir Thomas Rich responded well and were excellent at the breakdown making Kirkham fight hard for procession. Eventually KGS gave away a penalty in front of the posts forced upon them by good play by Tommies. Kirkham now realised they were faced by a very competitive side who would stand up to them. The KGS back row of Sam Dugdale, Teddy Leatherbarrow and Jorge Lewtas worked hard to overcome the difficulties and supply the KGS backs the quality ball which would lead to further scores for Fly half Kieran Wilkinson, Conor Doherty and a fine individual effort from Sam Dugdale. This gave KGS a 24-3 half time lead, despite this lead it was the Gloucester school who were on top for the first part of the second half. As KGS defended with patience and vigour Tommies eventually cracked and conceded 3 late tries from Ashcroft, Reid and Carlton which were all converted by Wilkinson. This was one of Kirkham's best performances of the season as to win by 45-3 against such a determined opposition away from home takes some doing.
2nd XV v Sir Thomas Rich's
Won 36-15 Kirkham travelled to Gloucester full of hope after a long journey but arriving in plenty of time to prepare, however the first 20 minutes saw Kirkham fall behind to a well struck penalty. `Tommies` certainly looked organised, with their main strength centred on a good pack. From a line out close to the Kirkham line, they extended their lead after a player broke down the blind side to scoot over untouched. This roused Kirkham into action and after an Evan Powell penalty, a mazy midfield run from Smith, saw him fend off the last defender to score under the posts, Powell converting to give Kirkham a 10-8 lead. This was extended when Andrew Bullman set off on a run along the left which culminated in a try, again Powell converting. The second half saw Kirkham gain more control and after good work from the forwards, quick ball created an overlap and replacement Will Kollard, with his first touch, scored in the right hand corner. `Tommies` hit back and pounded the Kirkham line but the defence held until finally a driving maul trundled towards the Kirkham line resulting in a converted try. Kirkham then replied with a fine Evan Powell effort, which he converted and another from Bullman, who was always looking for work off his wing. This was a fine effort by the 2nd XV who never gave up as did the opposition.
U15 v Cokethorpe - Won 30-15
U15 v King Henry VIII Coventry
Won 19-17 Kirkham U15s played two thirty minute games on Saturday in a triangular fixture with Cokethorpe School Whitney and King Henry VIII School Coventry. Early In the first game Kirkham moved the ball wide efficiently allowing backs Eliot Callow, Alex Carson and Olly Mills to score tries in plenty of space. Cokethorpe then tried their best to keep the ball in the forwards to slow down the score board, this was effective for them, however Kirkham imposed enough pressure to secure turnover ball and scored three further tries through Callow, Max Bailey and Rob Burrow. In the second game Kirkham got off to a flying start with two more tries from Callow and another from Carson. King Henry then dominated possession for the last fifteen minutes, adopting a low risk pick and go game with their forwards. Though the Kirkham pack worked hard against King Henry's big forwards, they did start to lose the arm wrestle up front, allowing King Henry to score two tries. Kirkham hung on to the end and won 19-17.
U14 v King Henry VIII Coventry
Won KGS U14s travelled to King Henry VIII Coventry for fixtures against King Henry's and Cokethorpe from Oxford. Both opponents were well drilled and tried to play positive rugby which challenged the KGS defence. KGS played some of their most positive rugby so far this term, with fine interlinking play between backs and forwards. Both games were won comfortably, with John Ellis and Jason Choi standing out as players who have made real improvements this term. The KGS half backs Louis Hurst and Aaron Pope controlled the game superbly throughout. The team now move on to a fixture against Bramhall next Saturday.
U13 v The Grange School, Northwich
Won 10-5 Kirkham U13s faced The Grange School, Northwich in their first fixture since the half term break. Even after the rain from earlier in the week, the surface was firm and perfect for running rugby, although handling would prove to be difficult. Grange started well and looked to use the ball first phase and spread it wide, but the Kirkham side were up to the challenge and survived the initial challenge unscathed. As the visitors settled, good handling skills in the contact led to several try scoring opportunities. Strong carries from Parkinson and Rowlins allowed the Kirkham side to score the first two tries in quick succession. The second half became more of a disjointed game, with Grange committing lots of players into the ruck area, which ultimately led to slower transitions from forwards to backs. The home side managed to score a try in the corner after some slick handling led to space on the wing, with the Grange strike runner touching down in the corner. Grange were prevented from scoring any further tries, due to the impressive defence of KGS. The score remained 10 -5 to Kirkham and the visitors will be pleased to have come away with the victory under challenging circumstances.