13 December 2016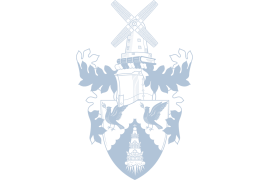 1st XV vs Cokethorpe 1st XV
Won 60-5
1st XV vs Beechen Cliff
Won 27-7
KGS 1st XV completed another impressive season with two excellent victories in the week against two schools KGS has not played before. It started with a visit to Oxfordshire School Cokethorpe where KGS returned with a 62-5 victory with a number of younger players leading the way with lots of tries from Evan Powell, Josh Moreau and Andrew Bullman.
An emotional last fixture at Fylde RUFC for this year's side brought them up against the very strong Beechen Cliff School who form part of the Bath Rugby Academy. Early KGS pressure and a clever move put centre Connor Doherty into space which resulted in second row Nicholas Ashcroft diving over the line for the opening score. The try was converted by Kieran Wilkinson, but immediately the Bath side came back with a try of their own after some strong forward play. At 7-7 KGS knew they were in a real contest, but with half time approaching KGS Captain Aaron Reed stepped up to the mark with a well-rehearsed score to give KGS a 14-7 half time lead. Reed again was the benefactor of some fine Kirkham defence as they forced Beechen Cliff into making some errors and he gained an interception try. Both tries were converted by Kieran Wilkinson and he kicked a further two penalties to give KGS a fine 27-7 victory against fine opposition.
2nd XV vs Merchant Taylors 1st XV
Lost 17-14
Kirkham were just edged out in this very combative match against Merchant Taylors 1st XV and almost did enough to come out as victors. Kirkham began well securing much possession but the visitors defended stoutly and gave Kirkham early warning signs of their attacking prowess through their neat full-back who looked to attack at every opportunity. Kirkham fell behind after the Merchants pack got on top in the middle of the half, scoring close to the posts, with a further penalty kick stretching their lead. However Kirkham, with smith directing play from No 10, refused to give up. Play was taken deep into the Merchants 22 and after a series of quickly won rucks, replacement wing Chuba Ezeigbo thundered over after hitting a fantastic line, Harley Dewhurst converting.
With the second half starting with Kirkham only 3 points behind, they had a great chance to win the match. Merchants, who looked organised, kept probing forward but Kirkham held them well in defence. Merchants scored a second try to edge further ahead but Kirkham refused to give in and hit back five minutes later. Once again a series or rucks and some sustained pressure allowed 34 try man Andrew Bullman to crash over after good work by Dewhurst who converted from wide out. Kirkham, tried as they might, had only one more chance to score after a quick 22 drop out put Dewhurst away down the right but the Merchants full-back got back to cover. The visitors had a penalty at the death to rubber stamp their win but it went wide. A great way to end the season with an encouraging performance against a senior 1st XV.
3rd/U16 vs Merchant Taylors 2nd XV
Won 27-14
U15 vs Merchant Taylors U15
Lost 54-21
Merchant Taylor's dominated the 1st half with their strong ball carriers posing a physical challenge for the Kirkham boys. Angus Wheeler, Oliver Barnett and Jonny Cope were amongst Kirkham's strongest defenders, making effective tackles and making life difficult for the MTS side.
Although well down at half time, Kirkham started the second half positively. The forwards managed to secure some quality possession and the backs took full advantage by moving the ball to left wing Elliot Callow. The inform Callow scored a hat trick in the second half with fly half Sam Davies adding the extras. Final score MTS 54, KGS 21.
U14A vs Merchant Taylors U14A
Lost 19-7
Merchant Taylor's started strongly scoring a try in the first five minutes of the match after a good drive from their forwards. Kirkham responded with a try from Tom Coulston after a great break from their own line by the captain Ted Bruce. The try was converted by Aaron Pope. However, Kirkham could not convert the pressure they exerted in the second half into points. Merchant's forwards took control and after defending on their line for what seemed like ten minutes Kirkham let in two late tries. Rory McKirdy and John Ellis deserve a mention for their commitment to defence throughout the match.​
U13A vs Merchant Taylors U13A
Won 35-25
Kirkham overcame a 10 point half time deficit to win 25-35 against a strong Merchant Taylor's side in their final block fixture before Christmas.
Kirkham were put on the back foot in the earlier stages of the fixture with the home side dominating the possession and territory. Spirited defence from Captain Gregor Anderson and Tom Gut managed to prevent Merchant Taylor's from scoring and it was Tobias Parkinson who achieved the first score of the morning with an intelligent interception against the run of play. This was to be the last try for Kirkham in the first half and it was Merchants who finished at the break 15-5 ahead after a strong first half performance.
The second half started much better for the visitors, who increased their intensity at the ruck area and in attack. Kirkham looked much brighter with the ball in hand and managed to create some momentum. Rowlins and Livermore carried well in attack and enabled Crompton and McNamee to direct the course of play, which led to further tries for KGS. The game ebbed and flowed, with both sides scoring tries to counter one another and with 5 minutes to go, the points were level. James Thompson made a number of turnovers in the final minutes of the fixture, which proved to pivotal as the Kirkham side used the quick ball to their advantage and managed to take the lead with another Parkinson try. A thrilling end to a better second half from the Kirkham side.
U13B vs Merchant Taylors U13B
Lost 30-10
After a string of unfortunate illnesses in the team a depleted but strong KGS U13B team arrived for the day's game. Merchant Taylors started the game with an extra man playing 12 on 11 and made this count early on scoring tries out wide after working the ball through the hands nicely. KGS dug in and defended superbly to limit the number of tries scored by Merchants resulting in a 20-0 half time lead for the home side.
KGS upped their game in the second half and you wouldn't have known they were playing with a man less. They were tackling well and beginning to create their own chances. The KGS pressure began to tell and they scored two tries, including a 40 yard dash down the touchline from centre Tom Hoad. Merchants also added two more tries to bring the final score to 30-10 but KGS can hold their heads high after a fantastic shift by all involved with plenty of positives to take away from the game.
U12A vs Kings Macclesfield U12A
Won
U12B vs Kings Macclesfield U12B
Lost 40-20