7 March 2017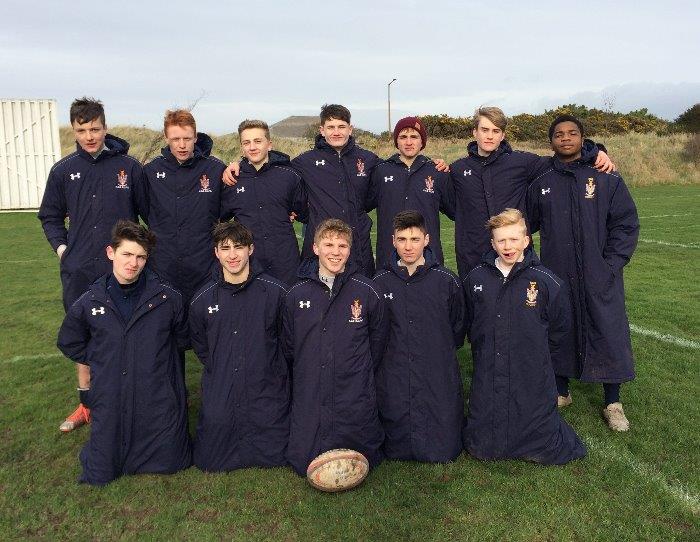 AKS 7s Thursday 2nd March
The Kirkham U15 7s squad played won all of their three group games beating West Hill 20-0, Hutton GS 24-14 and Altrincham GS 10-7. Kirkham then faced Stockport GS in an entertaining semi-final which finished 27-17 to Stockport. Try scorers throughout the day were Elliot Callow 5, Alex Carson 1, Jonty Cope 1, Max Bailey 3, Sam Davies 1 and Oliver Barnett 2.
U13s Win at AKS Tournament
Days after successfully defending their title at Packwood Haugh, the Kirkham under 13s were back in action at the annual Nora Lipscombe Sevens. Kirkham were faced with a challenging initial group of Birkenhead, West Hill and St. Mary's Hall, but started the day well with a strong performance against Birkenhead, with excellent support play and skilful handling throughout the fixture, and tries from Parkinson, Pope and Nkonge. In their second group fixture Kirkham made further progress in their triumph over West Hill School, where they comfortably beat a spirited West Hill side in difficult weather conditions. The final group fixture was a recreation of the Cup final days before against St. Mary's Hall, and Kirkham were able to maintain their unbeaten record with a gritty performance against a strong opposition. The KGS side were through to the 'Cup' group after their success in their group, and were to face Lancaster, Altrincham and Wirral. Kirkham played Lancaster in the first fixture of the finals and won 20-0, with intelligent interplay from the backline of Gut, Pope and Anderson and a notable defensive effort from Merrick and Nkonge at the breakdown. The KGS side had little time to catch their breath, before playing the second Cup fixture; this time they faced Altrincham and achieved a 35-10 victory, with further interlinking play from all of the side, strong running from Medcalfe in the loose and several pieces of individual skill from McNamee which led to his hat trick. Kirkham vs Wirral ultimately became the final, with both teams unbeaten throughout the day and looking to finish the tournament with a victory to win the Nora Lipscombe trophy. Kirkham started well and gave their opposition very little room for manoeuvre when defending. Strong tackling from Nkonge and Parkinson set the tone for the rest of the squad and important turnovers from Merrick, Anderson and Pope left little chance for Wirral to create any significant phases of possession. After 14 minutes of play Kirkham won 25-5 in a convincing performance which secured their places as winners of the Cup. Another impressive display from the Kirkham side, in which all members of the squad contributed to positively throughout the day.