15 May 2017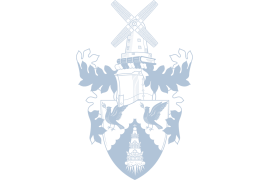 U14 vs Stonyhurst U14
Kirkham U14 141 -7 (25 overs) [Ewan Macaulay 53, Max Pendergest 29]
Stonyhurst U14 35 all out (11.4 overs) [George Thompson & Harry Thomas 3 wickets each]
Kirkham won by 106 runs
On an overcast afternoon at Stonyhurst, Kirkham won the toss and decided to bat on a lively green wicket. Opener Jonny Latham was caught behind first ball, but Max Pendergest yet again dug in, and batted a number of overs for a solid 29 runs holding the Kirkham innings together. Ewan Macaulay scored his second fifty of the season with a dashing 53 runs including 9 fours and a six. Cameo knocks of 15 by Captain Harry Thomas and 14 by Matthew Sutcliffe ensured a healthy score of 141 runs was achieved.
Stonyhurst began their innings steadily without losing any wickets for the first few overs. Kirkham's Joel Yarwood then removed both of the opposition's dangerous opening batsmen in a splendid spell of 3 overs including a superb caught and bowled. Wickets then fell remarkably rapidly - Harry Thomas and George Thompson each collected 3 wickets, with their mastery of the rare leg spin technique a joy to behold.
An excellent dominant victory of 106 runs ensured a third straight win for the U14 team. This sets the team up nicely for tough fixtures against Lancaster RGS and Cheadle Hulme School next week.
U13 vs St Marys HallU13
KGS U13 visited SMH and after winning the toss SMH decided to bat first. KGS started well with Tobias Parkinson taking two quick wickets. SMH regained their composure and scored 50 unanswered runs. Wickets from Aaron Pope and Theo Mihell disrupted the SMH rhythm and limited their score to 130 off 30 overs. KGS then batted and struggled to gain any real momentum with wickets falling at regular intervals. The top scorer Aaron Pope (17) put on an impressive display but it was not enough with KGS being all out after 20 overs with a score of 81.
12 vs St Marys Hall U12
Saint Mary's won the toss and elected to bat first on a damp wicket. The covers had been on and with a slow outfield the visitors struggled to make any headway against some accurate bowlers. In total seven bowlers all accredited themselves well as fewer wides and extras accounted for the oppositions all out total of 43. At one point Angus McLeod was on a hat- trick but failed to trouble the new batsman when fame beckoned. In reply Kirkham batted with restraint and took the singles with sensible calling. A succession of wides and extras helped to build up the score and as the sun shone brighter and brighter James Sutcliffe dispatched the winning runs with plenty of overs to spare.
Saint Mary's Hall 43 All Out
Kirkham Grammar School 44 /2 wickets (C. Read 18 *,J .Sutcliffe 9*) a win for Kirkham by 8 wickets.