22 May 2017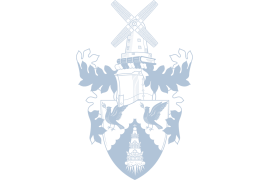 Martin Mere Trip
The I1 children enjoyed a wonderful class trip to Martin Mere Wetlands Centre on Thursday 19 May. On arrival, we enjoyed a tour with Cathy, our guide, to see a variety of wildlife including ducks, geese, moorhens and flamingos. After this we went to a special outside 'classroom' to have an educational talk about the different ways birds move and find their food. We also acted out a little play about how swans make a nest and lay their eggs. It was exciting to watch the otters being fed in their enclosure and to learn more about their behaviour. This made us ready to eat our delicious picnic lunch! Next, we had a fantastic time on the extensive adventure playground which included big slides, rope ladders and the zip wire! Our perfect day ended by feeding bird seed to the ducks, ducklings, geese and goslings. All the staff were very proud of the I1 children who represented KGJS so well throughout the day. We would like to thank Mrs Hughes, who came to help and look after us.
Waddow Hall
On a gloriously sunny day, the J3 children enjoyed a fabulous day at Waddow Hall on an outdoor activity day. All the children completed an assault course, crawled through tunnels, competed in a crate challenge and whizzed down a huge hill on a grass sledge! It was a fantastic day out and everyone returned home full of smiles!
Thank you to Mrs Hughes and Mrs Copplestone who accompanied us on our trip.