21 June 2018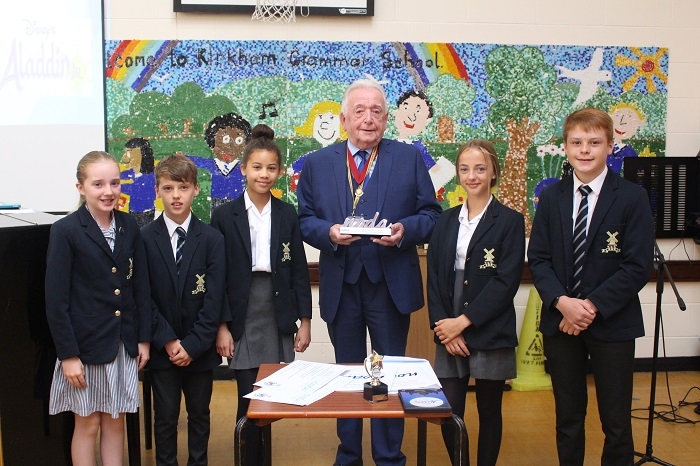 On Tuesday 19 June, KGJS were delighted to welcome Eddie Regan and his wife, Jean, from the National Operatic and Dramatic Association (NODA). Mr Regan came into assembly to present a NODA North West award for our school production of 'Aladdin'. He explained that not only had our +production won an award in Region 2 (Preston, Fylde & Isle of Man) but we had then gone on to be nominated against seven other youth production regional winners in the North West awards in Manchester. We were presented with a trophy, certificate and the title, the 'Best Staged Youth Production'. It was lovely to welcome back some of the first year senior pupils who had played principal parts in our production.
Well done to all the pupils, staff and parents who contributed to such a fabulous production.
Now we are on to our next production…'Mary Poppins', coming in March 2019.