5 November 2018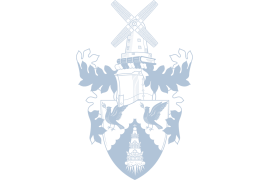 Kirkham Grammar School rugby sides were in action over half term in Dublin. The Under 13s and Under 14s were involved in a number of games against Wesley College, The Kings Hospital School and Ballyclare High School. The U14s won all their games including a 46-42 thriller against The Kings Hospital School, while the U13s lost 2 games but had a great 5-0 win to Ballyclare High School
The U15s and 1st XV visited Dublin for a shorter period and played Wesley College. The U15s were in another thriller, winning 26-24 with Charles McNamee inspiring a fine KGS come back. KGS 1st XV, on a redemption mission after a disappointing loss the previous week to Sedbergh School, faced a tough Wesley College side, who were unbeaten at home this year. Kirkham started slowly but defended magnificently for the first 15 minutes of the game. With only scraps to live on, a turnover by the KGS try line lead to a swift counterattack with centre Evan Powell racing the length of the field for the opening try converted by captain, Daniel Kelly. Growing in confidence, Kirkham started to put together some good phases which created space for Daniel Kelly to step his way over the Wesley College line. This was quickly followed by a clever try by scrum half Cole Potts and another from young flanker Oli Leatherbarrow who ran a good support line from a good break from number 8, Ethan Caine. Leading 26-0 at half time, KGS probably thought the game was won but Wesley fought back with some strong drives. The second half was a much closer affair with both teams scoring 3 tries each. Tries for Kirkham again came from Cole Potts well supported by fellow try scorers Callum Grieve and Tom Giles. Final Score KGS 1ST XV 47 Wesley College 1st XV 19.
Half Term Rugby action @KGSrugby 1st XV v @wesleycollege photo link https://t.co/yGogyPJPpV @KirkhamGrammar #bluestorm pic.twitter.com/3tLF7h61BX

— Kirk Wilkinson (@kirk00) 4 ноември 2018 г.
THE BIG INTERVIEW @wilkyxwilkinson discusses his development at @SaleSharksRugby
and previews the #PremRugbyCup

Read the full story https://t.co/PYqbKttsWu @gallagheruk_ pic.twitter.com/Cc5eRn7iXP

— Premiership Rugby (@premrugby) 24 октомври 2018 г.