26 September 2019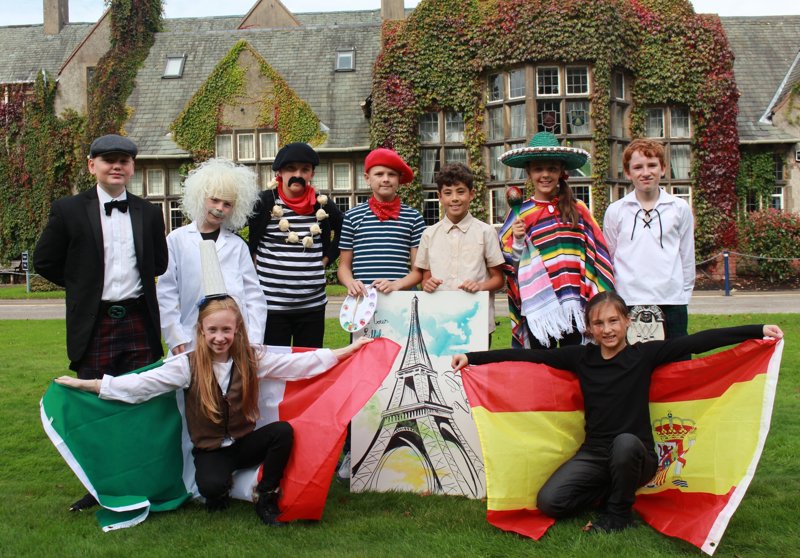 Today, Kirkham Grammar School celebrated European Day of Languages 2019. First and Second year pupils were invited to come to school in 'European' costume and what a fantastic array of costumes! Pupils were also given the opportunity to enter a cake competition, judged by Headmaster Mr Berry who found it very difficult to pick three winners (the winners will be announced tomorrow!).
At lunchtime, pupils enjoyed a delicious themed lunch of Bockwurst with Sauerkraut, Beef Stifado with Vegetable Rice, Potato Tortilla, Roasted Peppers, Manchego Cheese or Croque Monsieur, followed by Apple & Sultana Strudel for dessert! Thank you to Mr Vevers and the catering team for providing an array of culinary delights!
Mrs Halsall's Fiction Addiction group read 'Beauty and the Beast' in Spanish, whilst a number of first years entertained pupils as they ate lunch with 'Macarena' Spanish dancing.
Thank you to all of our parents who have supported our 'European Day of Languages'.
A wonderful day was certainly had by all!
Please take a look at the photographs in the slideshow below...