11 November 2019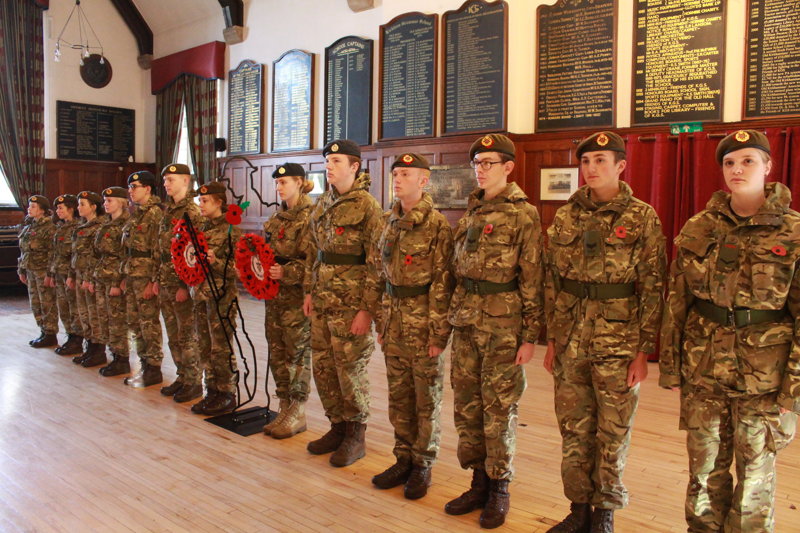 Remembrance Day services were held around the UK to commemorate and remember those who served the country in two world wars and also in the more recent conflicts.This year also marks 100 years since the first two-minute silence was held in 1919, one year after the war ended.
This morning, Kirkham Grammar School held their own Remembrance Day Service led by our Senior NCOs. During the service, School Captain, Oliver Barnett read from the Gospel of St John and Reverend Bunday led prayers before the whole school fell quiet for two minute's silence, followed by 'The Last Post' played by Lower Sixth Form pupil, Reuben Bond. At the end of the service, the platform party moved to the Old Hall to lay wreaths at the First and Second World War plaques.
After the school service, CCF Cadets represented school at a Remembrance Service at the Bilsborrow War Memorial.
It has been a busy few days for our young cadets yet a wonderful experience and honour for all of them.
The photographs can be viewed via the links below:
KGS Remembrance Service https://www.flickr.com/photos/kgsphotos/albums/72157711735509647
CCF Cadets attend Bilsborrow War Memorial https://www.flickr.com/photos/kgsphotos/albums/72157711735594472