2 March 2020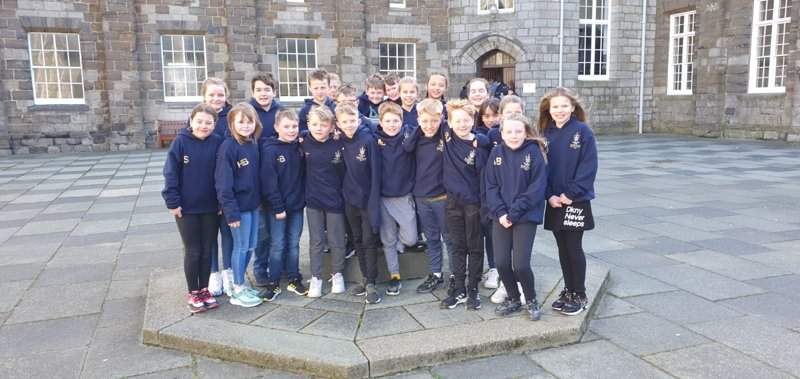 Isle of Man Tour
Kirkham Grammar Juniors toured a windswept Isle of Man over the weekend playing a packed schedule of netball, hockey, rugby and football fixtures. They had some pleasing wins vs Ramsey Rugby Club, Southern Nomads and The Buchan School. In the first muddy fixture v The Buchan School, Kirkham took the win 4-1 (photo of rugby attached). The girls' last hockey fixture of the tour finished with an end to end thriller of 3-3.
Many thanks to the Isle of Man clubs for inviting Kirkham Grammar Junior School to take part and to Southern Nomads for their fantastic hospitality.
Karate
Kirkham Grammar First Year pupil, Jessica Jennings, attended Liverpool Open Karate Championships gaining a gold medal in 10-12 years Kata and bronze in 13-15 years Pairs Kata.
Over half term, she attended the GB Open Karate Championships in Walsall gaining 2nd place in 10-12 years Kata, 1st place in Team Kumite and 2nd place in 10-12 years Kumite. Jessica also attended the North East International Open Karate Championships in South Shields gaining a bronze medal in 10-12 years Kata and another bronze in 10-12 years Kumite.
Rugby
Congratulations to Kirkham Sixth Form pupils, Harry Swayne and Rory McKirdy, who were selected for Lancashire U17s and played in a match v Yorkshire this weekend.