17 October 2018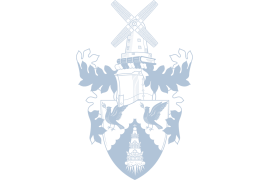 KIRKHAM GS 2nd XV 17 MANCHESTER GS 1st XV 10
The 2nd XV pulled off arguably their best result of the season so far in atrocious conditions at home against Manchester Grammar School. After falling behind to two early tries, Kirkham clawed their way back into the game after Manchester got off to a flying start. Kirkham could not manage any meaningful possession early on as Manchester relentlessly recycled the ball forcing Kirkham to defend. The defence was broken with the concession of the two tries. However, Kirkham kept plugging away and when a chance came they scored under the posts. A driving lineout and several forays by the forwards allowed Will Gregory to use excellent footwork to skip over under the posts.
At 7-10 Kirkham were very much in the game, the second half saw Kirkham gain much more possession and with Wood, Gordon and Page looking assured in defence, allowed Kirkham to repel any threat from Manchester. Gregory brought things level with a penalty in front of the posts which gave Kirkham the confidence to kick on and try and win the game. The Kirkham forwards, with prop Joe Higgins leading the way, pummelled the Manchester line with aggressive carrying. Eventually Kirkham scored the match winning try with 10 minutes to go, Gregory dancing over with a mirror image effort of his first score. Kirkham still had to play a nervy 10 final minutes but held out to record an excellent and deserved win.
U15 v Manchester Grammar School
WON 22-12
The first half was a physical encounter with Manchester slowing down the Kirkham attack by flooding the breakdown with players. Manchester were first to score following a defensive error in the Kirkham back line, however Archie Dowds managed to score just before half time and the successful conversion from Aaron Pope made the score 7-7.
The Kirkham forwards stepped up the intensity in the second half, which resulted in better quality ball for the backs to attack with. Ton Gut, Joe Medcalfe and Archie Dowds all crossed the try line in the second half with Manchester scoring just one try late on. Final score 22-12 KGS
U14 v Manchester Grammar School
Lost 31-15
The U14s travelled to Manchester on Saturday and were undone by a poor first half against a gritty MGS side. Having gone 17-0 down early on, the squad did well to get the score back to 24-15 with 15 minutes to go, thanks to tries from Matthew Wright, Freddie Tarrant and Aiden Haywood. However, we were unable to score at crucial moments and MGS took the win.
Special mentions to Ben Nicholls who was playing his first game at centre and for Josh Langley who continues to develop his all round game.
The U14s Development side had a good 19-17 win at Manchester with Dima Tumanov and Ben Wiggins standing out with their first performances of the season.
On Wednesday we host Sedbergh School in what promises to be a great game to end half term.
U13 v Manchester Grammar School
60-10 Win
Kirkham U13s gained their first victory of the season in a strong performance against MGS. From the start, Kirkham dominated possession and territory, using encouraging handling skills to manipulate space in the MGS defence. Work on the ruck area and tackling technique during midweek practice was apparent when Kirkham were without the ball, making scoring opportunities scarce for the home side. Front rows Amr, Mati and Chapman set a useful platform for Tomlinson at scrum half, enabling interchanging Fly halves Stacey and Kane to move the ball with fluidity along the back line allowing the pace of Gut, Wilkinson and Greenwood to utilise the space in the wider channels. Positive performances from Alvaro and Allonby indicated significant development within the whole Kirkham squad, with competition for places growing every week.
A cohesive performance from Kirkham against a resilient MGS side. The Kirkham U13s will now head towards their Ireland tour with optimism and confidence after this weekend's performance.