19 October 2018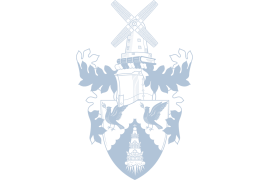 U16 XI VS Sedbergh
In the first round of the Investec England Hockey National Tier 1 Competition, KGS hosted Sedbergh. The game was of very high tempo from the first whistle and demonstrated a very high level of hockey. With chances at both ends, it was evident that this game could go to the wire with both teams playing the ball around at high pace and demonstrating great individual skills.
As KGS settled, they began to dominate and expose Sedbergh at the back on the break. Anna Wilkinson created havoc at right midfield, feeding some great balls through to Mollie Shaw and Emma Savidge up front, setting them through on goal.
The score line stood at 0-0 at half time with all to play for. In the second half Jemima Towers made some outstanding tackles at the back and lead runs from Agatha Barker-Mill and Lexi Fraser opened up the forward line. A strike from a well worked penalty corner was followed up and slotted away by Barker-Mill to take KGS ahead.
In the latter stages of the game, KGS absorbed some pressure but held on to their 1-0 lead.
This now takes them into round two were they will meet Wakefield School at home.
A fantastic performance from a young squad.
On Wednesday the 1st XI played The Kings School, Chester at home in a friendly fixture. The game was fast and furious at times and played with great spirit. Lucy Barrow kept a steady head at the back as did GK Mia Brennand who was forced to make numerous outstanding saves. Whilst KGS defended at times, they also had opportunities up front with Lucie Ethell forcing her way into the D winning PC's for the team. A goal from Mollie Shaw took the game to 1-0 which the girls held onto until the final whistle. A great, competitive game with two well matched, highly skilled teams.
A great finish by Aggie to make it @KGSHockey U16 XI 1 - Sedbergh 0, in today's Investec National Schools fixture @KirkhamGrammar pic.twitter.com/ZfMxYyN6iF

— Kirk Wilkinson (@kirk00) 16 октомври 2018 г.
Kirkham Grammar School 2nd XI vs Queen Elizabeth School, Kirkby Lonsdale 1st XI
Lost 5-0
After not playing for a couple of weeks as a team, Kirkham were looking forward to their trip to Cumbria to face QES. The game started and was very well matched; Kirkham attacked well as did QES.
QES were now linking play very well and looked dangerous going forward. After many attempts on goal with numerous fantastic saves by Lucy Case, Kirkham were now faced with a lot of defensive play. QES shot, the ball was saved but they followed up the shot with the ball being forced over the line – making it 1-0 to QES.
Half time arrived making the score line 1-0 to QES. Kirkham knew what they needed to do now in order to get back in the game. However, QES stepped their game up and moved the ball very well. They attacked through the middle with their skilful players. QES utilised their opportunities and managed to convert another 4 goals making the score line 5-0. Kirkham battled up until the end whistle and never gave up.
KGS look forward to their re-match with QES in December.