11 September 2019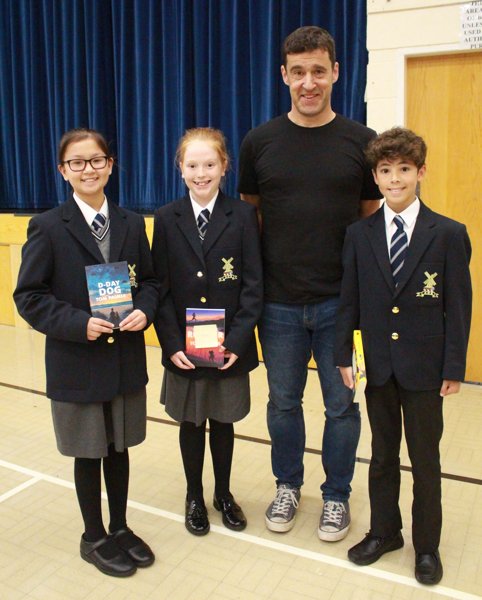 First and Second year pupils were joined by J2, J3 and J4 pupils from the Junior School today as author, Tom Palmer visited Kirkham Grammar School.
Tom explained how he wasn't keen on reading when he was younger but his parents encouraged him to read about football in newspapers, magazines and books. Gradually he came to love books and from that point his life changed. He wanted to know everything about books and began writing and was lucky enough to have one of his football books for children accepted by Puffin.
The pupils took part in a reading quiz as Tom talked about the books he had written and the winners of the quiz took part in a rugby shoot out with Tom presenting a rugby trophy to the winner, First Year pupil, Poppy Carey.
Inspired by Tom's talk, pupils took part in writing sessions in the Library and over at the Junior School and were also given the opportunity to purchase Tom's books.
Thank you Tom for visiting KGS!