3 October 2019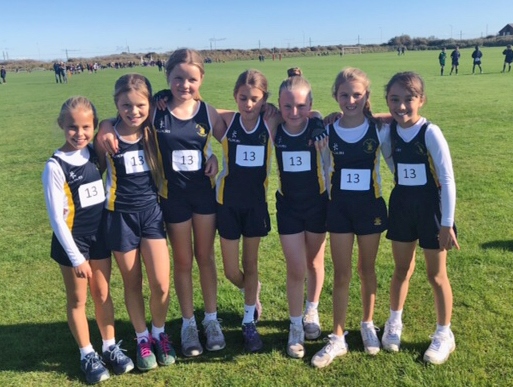 Yesterday, Kirkham Grammar Junior School travelled to Rossall School to take part in the annual Association of Junior Independent Schools Cross Country Championships. All of our athletes have trained hard over the last four weeks at lunchtime and weekends.
The AJIS Championships are always very competitive with over 20 schools taking part and 125 runners in each race.
Pride of place goes to the U11 boys who came home with bronze medals in the team event.
Listed below are all the individual positions:
U11 Boys

15th Bertie Jones

24th Evan Twose

26th Adam Jackson

42nd Tom Barton

66th Jack Dawson -Gerrard

73rd Henry Allison

100th Tom Bellamy

U11 Girls

20th Zara Gilchrist

29th Issy Gut

47th Emily Greenwood

49th Poppy Pickervance

60th Evelyn So

62nd Alice Bunday

U10 Boys

11th Freddie Wiltshire

16th William Thompson

17th James Wileman

44th Jonty Faith

45th Tumi Milligan

71st William Margerison

78th John Watson

U10 Girls

26th Philippa Hancock

28th Hollie Bailey

34th Hermione Edwards

60th Raia Trend

63rd Rosa Gill

74th Sophie Gough

77th Olivia Norcross
Well done everyone, you were a credit to the school.
Thank you to Rossall for organising a fantastic event.