22 January 2020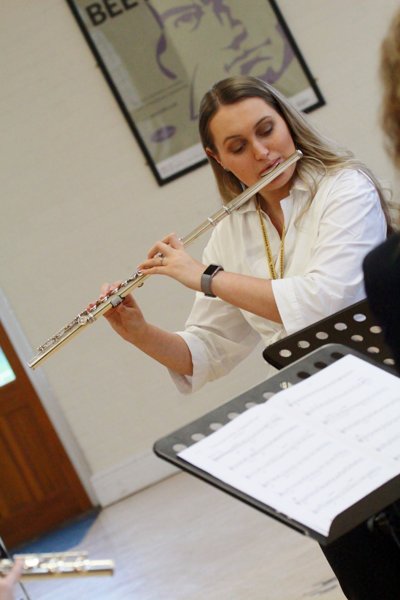 On Tuesday 21 January, Old Kirkhamian, Kezia Taylor, who is now in her final year studying flute at the prestigious Royal Northern College of Music, returned to conduct a workshop, 'Flute Fundamentals'. The day began with some physical warm ups and some meditation to focus the participants on the exciting day ahead.
Flautists then worked in groups with Kezia on some varied music, including 'You've Got to Pick a Pocket or Two' and a waltz from Swan Lake. In the afternoon, Kezia gave a masterclass for the young flautists, providing them with some wonderful advice, which enabled them to add more detail to existing solo pieces. The day concluded with a concert which included all the pieces the flute group had worked on during the workshop.
It was a valuable and thoroughly enjoyable experience for all involved and so lovely to see one of our former students flourishing in their chosen career. We look forward to seeing more successes from Kezia in the future.