13 October 2021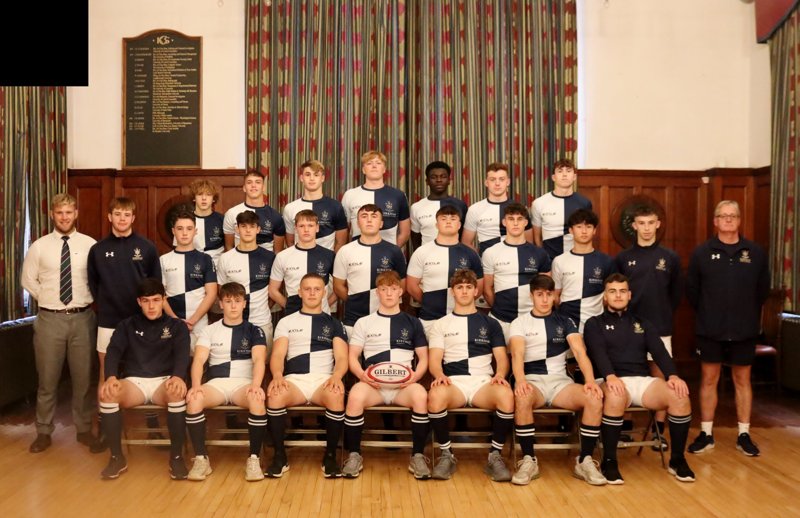 Saturday 9 October
Headmasters 1st XV v The Manchester Grammar School 1st XV Won 14-0
Ben Campbell led his team to victory on Saturday against a well-drilled Manchester side. Manchester played a simple but effective style that sapped Kirkham of field position and quick ball. However, Kirkham eventually found a way to put some points on the score board late in the first half through a quickly taken tap penalty and Charlie Read crossing the line. Read also added the two points for the conversion.
It wasn't until later in the second half that replacement scrum half, Charles McNamee, took advantage of a gap left in the Manchester defence. McNamee broke the line and then stepped the fullback before touching down under the posts. Read added the conversion and the game finished 14-0 to Kirkham.
1st XV v Northampton School for Boys
Kirkham Grammar School's 1st XV travelled to play Northampton School for Boys at Loughborough University. After a slow start where KGS went 7-0 down from good attack from Northampton, Kirkham realised they were in for a tough game. Fine defence from KGS forced Northampton into a mistake and full back Niall Povall capitalised scoring under the posts. Kirkham continued to give away silly penalties and once again Northampton took a lead (10-7). As half time approached the Kirkham forwards started to get on top with the back row of Huw Davies, Wills Austin and Yande Ngonge becoming increasingly influential. KGS started to use their line-out effectively and eventually prop, Rhys Fray, was rewarded with a try well converted by Captain Aaron Pope giving Kirkham a 14-10 half time lead.
Just after half time, KGS scored again from a similar situation with Rhys Fray again benefitting from the power of the KGS forwards, with Pope adding the conversion. Winger Tom Lee also shortly afterwards added a penalty from the 10 metre line giving Kirkham a 24-10 lead. KGS were now in complete control and late on Rhys Fray completed his hat-trick giving Kirkham a 29-10 victory over a talented Northampton side.