9 July 2019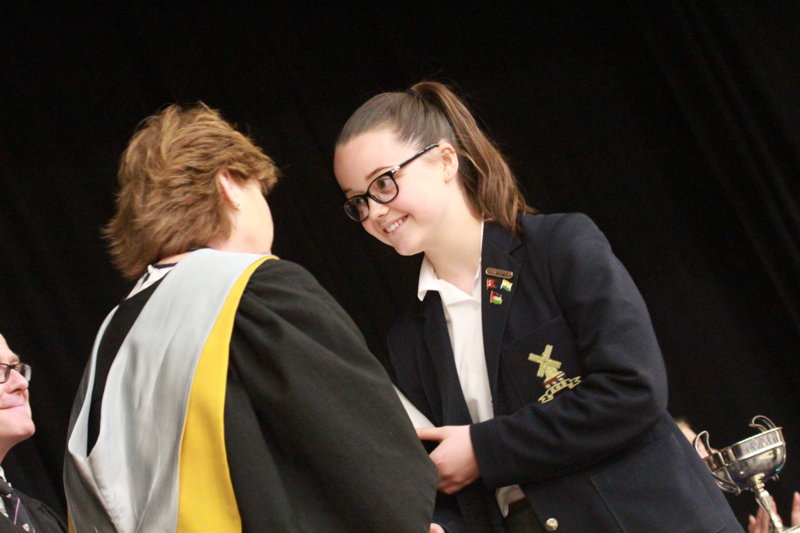 Kirkham Grammar School Lower School Speech Day was held in the Summerlee Hall on Wednesday afternoon. The Lower School pupils, parents and staff gathered together for one of the highlights of the academic year. The afternoon began with our school hymn before a few words from our Chair of Governors, Mrs Lorraine Wareing. Mr Berry followed with his Headmaster's Report before the audience were entertained with a Musical Interlude from Jessica Zhou (Violin), Grace Wong (Piano) and Poppy Taylor (Trumpet). Lower Sixth Form pupils, Mollie Pickup, Jonty Cope and Andy Curtis delivered inspiring speeches about their time at KGS before Mrs Annette Roberts, KGJS Headmistress, presented this year's prizes and trophies. The afternoon concluded with The National Anthem.
Thank you to all of the parents and members of our wider school family who came along to join in celebrating our pupils' achievements!
A selection of photographs can now be viewed on our Kirkham Grammar School Flickr page via the link below...
https://www.flickr.com/p…/kgsphotos/albums/72157709406069867