20 December 2017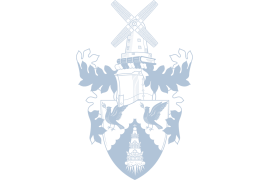 Pear Tree School
Each Thursday lunchtime, pupils from KGJS visit Pear Tree School in Kirkham for a very special music session! On Thursday 7 December, three of our pupils took part in a music sharing with the Pear Tree pupils, parents and carers. It was absolutely amazing and a very special event for all.
Well done to all of the children who took part!
Vocal Ensemble
Christmas is an incredibly busy time for our Vocal Ensemble and this year has been no exception as they were once again invited to entertain Booths' customers in Lytham and Poulton. For the second consecutive year, children were also invited to the Forget-me-Not Café in Lytham to take part in an event organised for people living with dementia, their family and carers. Two days later, the children visited The Moorings in Lytham St Anne's to entertain residents, family and staff. The children beautifully sang an array of festive carols and enjoyed chatting to guests afterwards. As always, the children were excellent ambassadors of KGJS. Thank you to all of the children who took part.