18 September 2019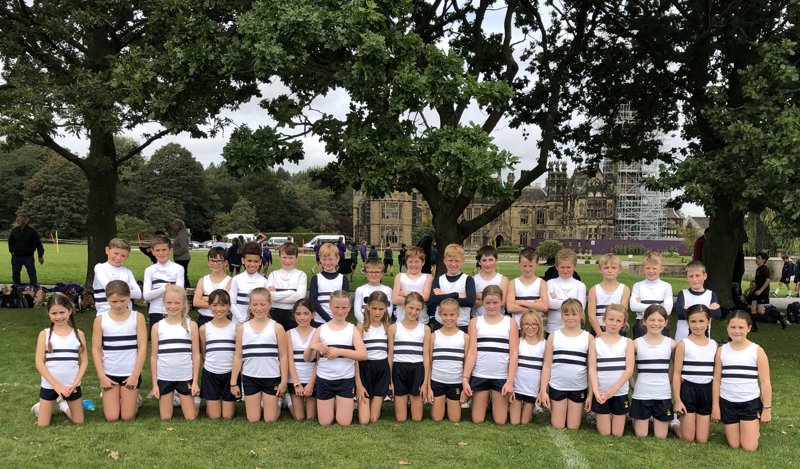 On Wednesday 18 September, Kirkham Grammar Junior School travelled to Scarisbrick School for a Cross Country competition involving the following schools:
Scarisbrick Hall, Westholme, Bolton, Manchester GS, Merchant Taylors, Alderley Edge and Kirkham.

Kirkham recorded the following individual positions:

U10 Girls
8th Phiippa Hancock
10th Hermione Edwards
11th Raia Trend
12th Hollie Bailey
16th Olivia Norcross
17th Holly Schofield
21st Imogen Osborne
25th Ellie Wu
26th Isabelle Campbell

U10 Boys
2nd Freddie Wiltshire
3rd William Thompson
4th James Wileman
13th Jonty Faith
14th Tumi Milligan
20th Billy Margerison
21st John Watson

U11 Girls
11th Regan Lowe
18th Zara Gilchrist
19th Poppy Pickervance
20th Emily Greenwood
22nd Evelyn So
27th Issy Gut
29th Alice Bunday

U11 Boys
9th Bertie Jones
11th Tom Barton
19th Evan Twose
23rd Adam Jackson
34th Henry Allison
36th Jack Dawson-Gerrard
42nd Tom Bellamy
47th George Aldeen

Congratulations to everyone, it was a fantastic performance and great preparation for the AJIS Cross Country Championships in two weeks time.

Thank you to Scarisbrick Hall for organising the event and their kind hospitality.