5 September 2019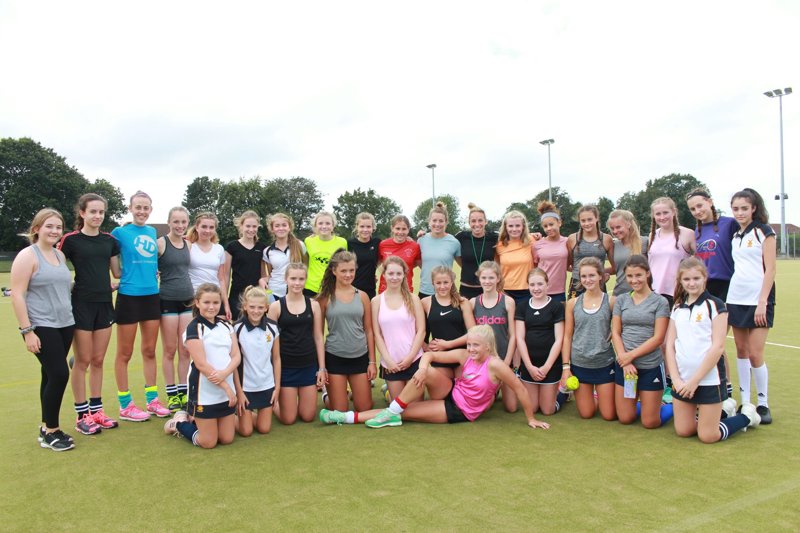 During the summer holidays, Kirkham Grammar School organised a fully residential four day Summer Hockey Camp, delivered by Susannah Townsend, Olympic gold medallist with current GB Hockey and Fiona Pocock, World silver medallist with England Rugby. The camp, open to girls in the First Year through to the Fifth Year, included technical hockey sessions with Susannah and strength and conditioning and fitness sessions with Fiona.
Susannah and Fiona both shared their hockey and rugby journeys and inspired the girls with video footage of their sporting achievements. They learnt about the importance of nutrition and thoroughly enjoyed the yoga and trigger point sessions, with many of the girls commenting how they hadn't realised the importance of strength and conditioning to prevent injury.
Susannah and Fiona showed the girls footage of the Rio 2016 Hockey final which saw Great Britain's women win their first Olympic hockey gold medal by beating defending champions, the Netherlands, in a dramatic penalty shootout. The girls were asked to analyse the game and highlight to Susannah and Fiona any game-plans and strategies, as well as the team and individual player strengths.
The final day saw a tournament take place in front of the girls' parents and family members which gave them the opportunity to put into practise everything they have learnt over the four days.
After the tournament, a prizegiving presentation took place with all of the girls sharing their goals and Susannah and Fiona presented three awards: Best Player to Natasha Hartley-Smith, Best Athlete to Helena Woodbridge-Harris and Best Team Player to Jessica Cole.
A fantastic experience for all of the girls!
The hockey camp will take place again next August 2020…watch this space for more information which will be out soon!
The photographs are now available to view on our KGS Flickr page here