18 October 2021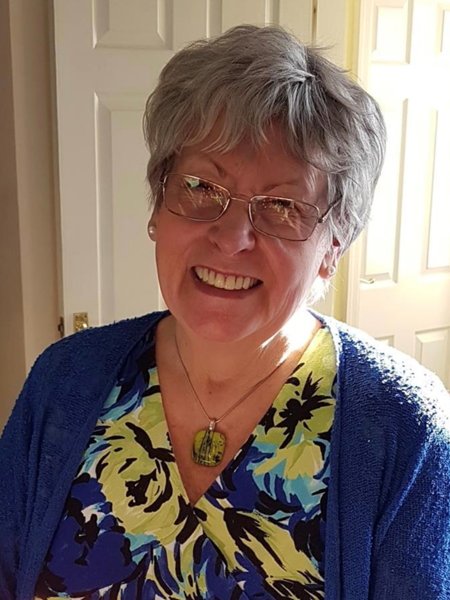 Rosemary Cartwright
The whole Kirkham Grammar School community is deeply saddened to learn of the death on Saturday of Rosemary Cartwright, after a period of ill health.
Rosemary is held in deep respect and affection by generations of pupils, parents, teaching and non-teaching staff and governors, and it would be impossible to exaggerate the length and scope of her commitment to KGS, and more importantly her love of the School. She worked in various capacities with each of the last five Headmasters as a parent, in the Friends of KGS and as a governor, including latterly as Chair of Governors.
Rosemary's first connection to KGS was back in 1985, when her first child Emma joined the School as a First Year pupil. Two years later, Emma was joined by her brother Daniel, and both Emma and Daniel enjoyed happy and successful school careers, fully involved in the academic, cultural, sporting and social life of the School. It was a sign of the family's commitment to the School when they moved from Longridge to Kirkham. Rosemary was always there, supporting her children on the touchline, in the concert hall and everywhere in their busy school lives. But perhaps more notable was the way in which she befriended and supported all their peers: the Cartwright home near school quickly became a social hub for KGS life. Emma served with distinction as School Captain in 1991-92.
Rosemary's instinctive sense of community meant that she joined the Friends of KGS Committee as soon as her children had started at the School, and she immersed herself fully in the work of the Friends: her social and administrative skills and personal charm were a perfect fit for the group, and at events she was equally immersed and at home in front-of-house and public speaking roles as in unglamorous behind-the scenes work.
She rapidly rose to prominence in the Friends and was soon appointed Chair of the group, a role in which she served with success and distinction for many years. In 1992, when the new Head of Sixth Form was tasked by newly-appointed Headmaster, Barrie Stacey, with organising and establishing a glitzy black-tie Leavers' Ball for Sixth Formers, Rosemary's knowledge and experience of social events was of enormous value, and her easy friendship with her daughter's Sixth Form colleagues meant that she and her husband, Derek, played a pivotal role in establishing the Ball, years before other schools started staging the now ubiquitous 'proms'. Within a few years, the Sixth Form Ball was replicated the following day as the Friends' Summer Ball, such that these two key events in the KGS calendar are very much part of her legacy.
When her own children left school, she rightly stepped back from her leadership role in the Friends, but continued to serve and support with her characteristic good cheer and good sense. The School wisely recognised her commitment and expertise as of potentially huge value to the Governing Body, and she was appointed to the Board, serving for many years with the same mix of interest, care and commitment, along with the administrative expertise and business acumen that she brought from her professional work as manager of Progress Business Park and later the Kirkgate Development in Kirkham.
She took over as Chair of Governors in 2014 and guided the School with the same personal commitment that she had brought to her Friends of KGS role, assiduously attending sporting and cultural events, always quick to connect with and congratulate pupils on their achievements and to applaud the commitment of staff. It was she who presided over the imaginative and successful appointment of current Headmaster, Daniel Berry.
Outside School, Rosemary was equally loved and respected for her work in the community, with all the same qualities on display. She had the rare and precious ability to relate to people from all sections of the community, treating all with equal care and respect. She is remembered with affection as a supportive and sympathetic manager for the many small businesses who occupied premises at Progress Mill, and was a committed and devoted Christian servant, first of St Michael's, Kirkham, and later at St John the Evangelist Lund, where she served as a churchwarden having moved to Clifton in later life. Her work there, and elsewhere, was recognised and rewarded when she was a recipient of Maundy Money from the Queen at Blackburn Cathedral in 2014.
All at Kirkham Grammar School extend our sincere condolences to Rosemary's friends and family, and especially to her Old Kirkhamian children, Emma and Daniel.